The first installment in a page-turning saga that revisits the heroes and villains of the grandest city of the ancient world.... Comes alive with the long-gone characters who were its lifeblood."
—Kirkus Reviews
Roma Amor
A Novel of Caligula's Rome
FALL, 37 AD. To great acclaim, 25-year-old Caligula Caesar has become Rome's new ruler. No one is more pleased than Senator Titus Carinna, who helped him succeed to the throne. Unfortunately, the Senator's older son—Caligula's closest friend—was forced to commit suicide after making a treasonous joke. But that still leaves Marcus, his second son.
Headstrong and hot-tempered, Marcus would rather prove his courage by leading legions than take his brother's place. Yet when his father demands that he befriend and steady the erratic Caligula, he cannot refuse. Nor can he admit his desire for the Germanic priestess Aurima, whose maidenhood secures a truce with her warlike tribe.
Caught in a web of lies, treachery, and vengeance that reaches from Palatine mansions to Rome's teeming streets, Marcus will grapple with betrayal that threatens his family, the woman he desires, even his life... and may destroy peace in the Roman world.
What readers and reviewers say about
Roma Amor
Powerful writing, strong characters—especially Marcus himself, Marcus' twin sister Nina, and Aurima, the German hostage—gorgeous and vivid, often lyrical, descriptions."
— Goodreads review
A story about the love between a man and his father—maybe the hardest kind of love story to tell."
— Amazon review
A different Caligula… still working out how to be Emperor while trying to keep at bay the tormenting demons in his mind."
— Amazon review
One of the best if not the best book on ancient Rome I have read…. The politics involved, the allegiances, the backstabbing, the loyalties…. Christie did a fabulous job bringing this time to life. "
— The Book Junkie Reads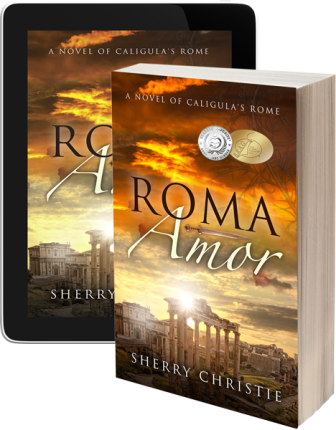 Buy Roma Amor A Novel of Caligula's Rome
in print, ebook, or audiobook from your favorite seller:
⇣
2022 Readers' Favorite Silver Medal Winner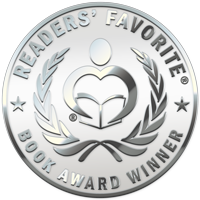 Roma Amor is a 2022 Readers' Favorite Silver Medal Winner in the Historical Fiction - Personages category. This international book award contest reviews thousands of entries from writers all over the world, from new independent authors to New York Times bestsellers.
Roma Amor was awarded
the B.R.A.G. Medallion
IndieBRAG's mission ("BRAG" stands for Book Readers Appreciation Group) is to discover talented self-published authors and help give their work the attention and recognition it deserves. When readers in their volunteer network feel a submitted indie book deserves to be a Medallion honoree, it means the book ranks highly on 10 criteria, including plot, characters, and style.